In late July we traveled from NYC to Croatia to see my family. Upon arrival, we quarantined for two weeks and decided to get tested. Unfortunately, I spent hours trying to confirm simple info about locations and whether I can bike to a drive-in testing center. Thankfully, we tested negative, but I was concerned about the difficulty of finding basic info, especially with the large number of tourists in Croatia.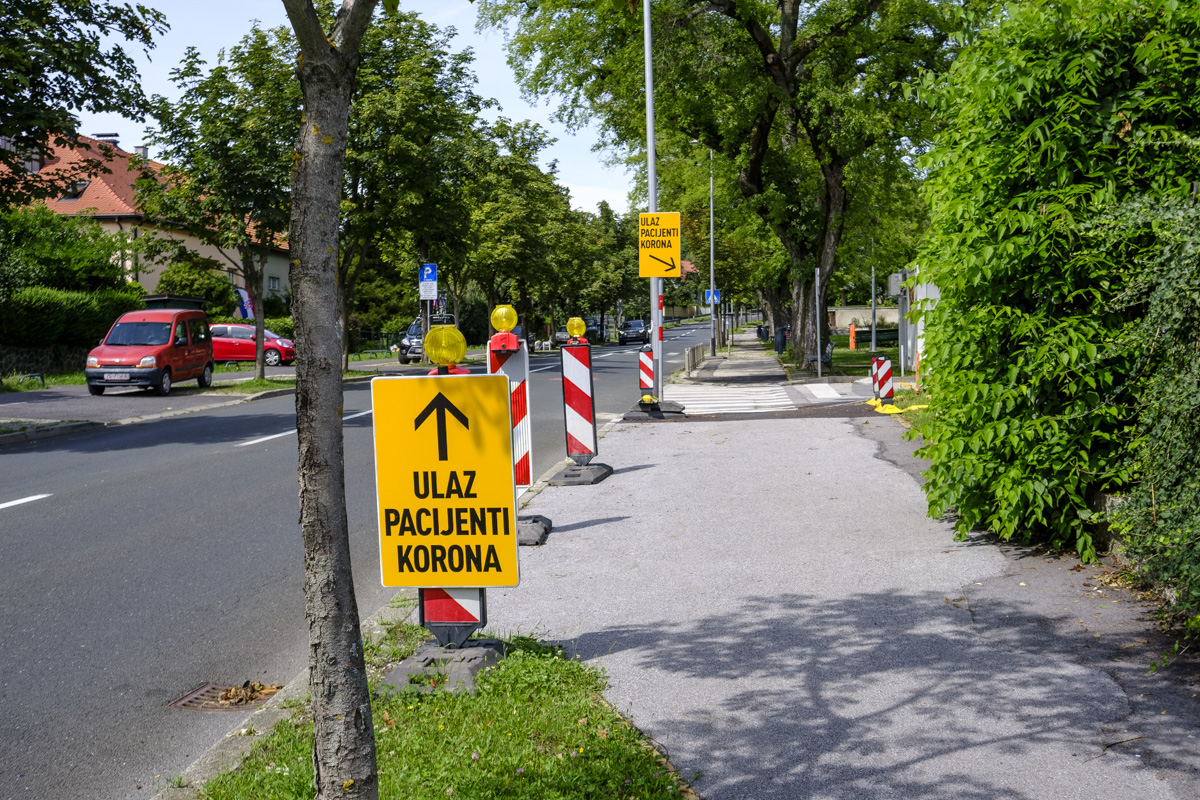 I ended up writing a Medium article documenting my experience and summarizing the procedure, phone numbers, where to go to check-in, etc. However, COVID numbers continued to rise by mid August, and I found myself repeatedly editing this article with manual updates, as new testing locations started opening up. Despite the increased need for testing, official information was still sparse and confusing, but I realized that a static page won't work for providing accurate and up to date information.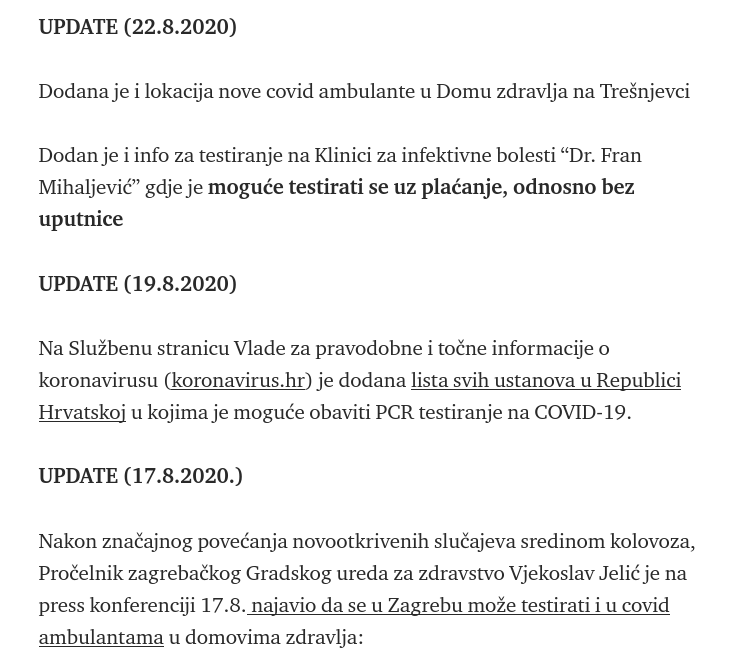 There was also an increasing need for testing information for the rest of the country, so I decided to put together a website that would show all PCR testing locations in Croatia, with correct info like hours, phone, price… At this point the government finally published an official list of testing locations, which I used as the starting point for a very basic, Google Sheets "database" that I published as a json file. I then built a simple website using Umap, an OpenStreetMap project that let's you build your own maps using geojson.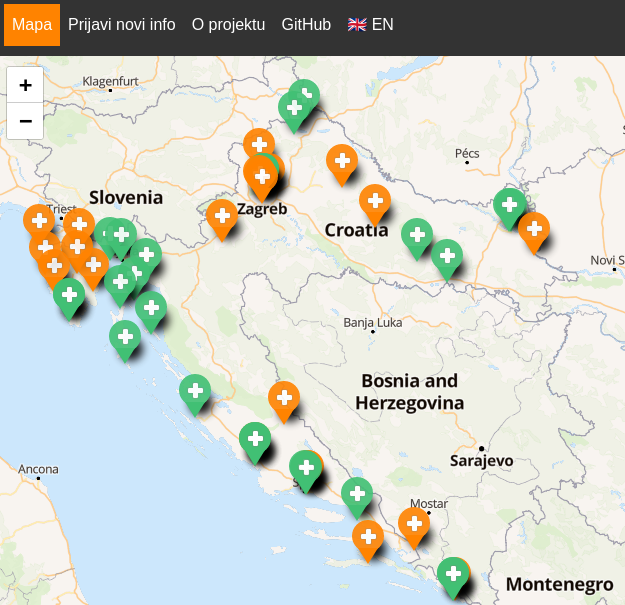 I was lucky to get help from many volunteers who continue to submit information! I was also joined by Lee Barguss, a Digital Designer based in Rijeka, who made the product easy to use from a UX and design perspective.
We released the website in less than 48 hours and immediately received incredibly encouraging and positive attention from the Croatian media. I spoke to N1 TV about the project and the broader effort of citizens providing mutual aid during the pandemic and coming together to help each other.
You can read more about the project in my Medium post (in Croatian). More tech info is available on Github (where the live version of the website is hosted!), and we post all information updates on our Twitter profile.