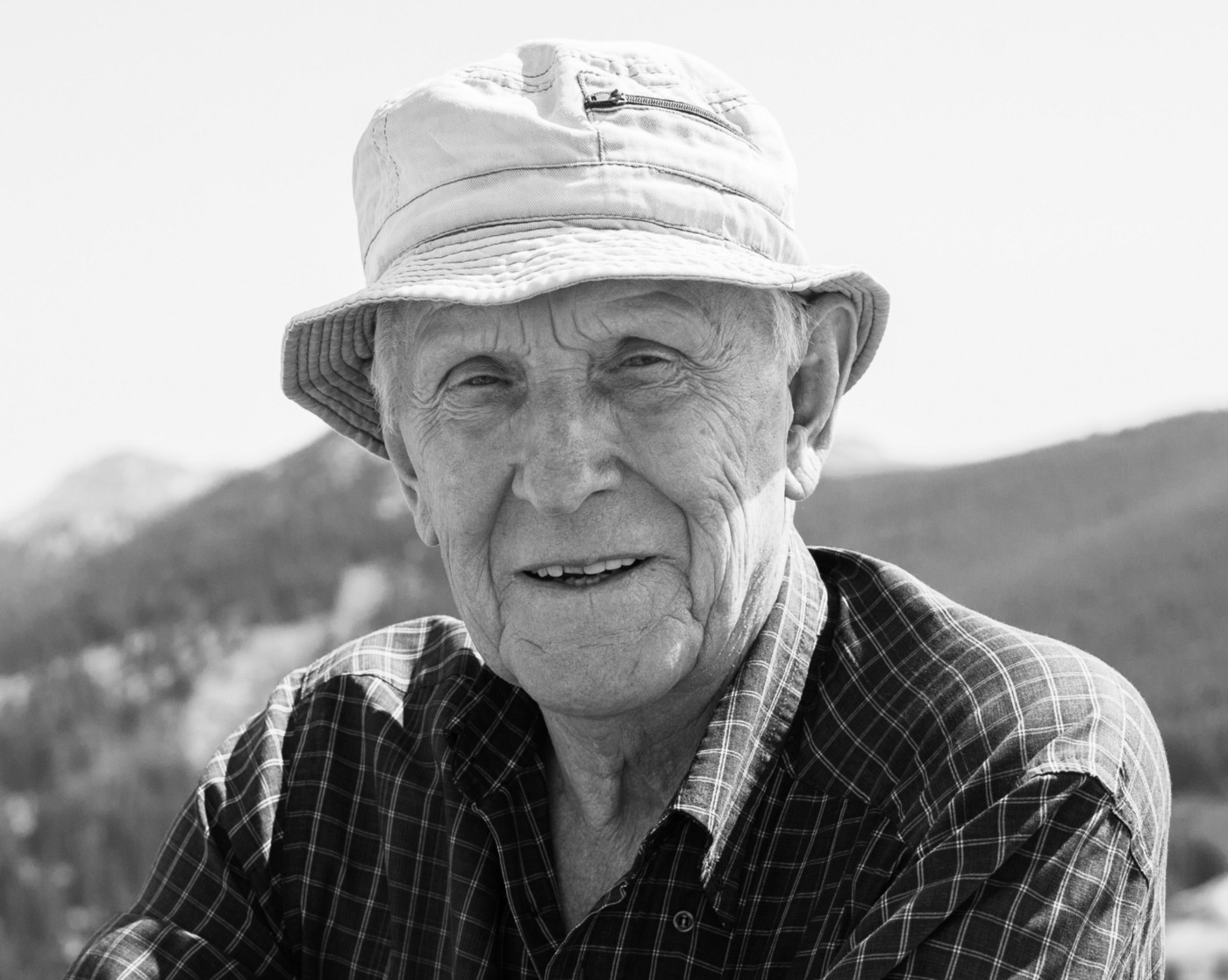 Note: this is the English translation of the obituary I wrote for my grandfather in Croatian in October 2021. You can read the original here.
On October 14th Josip Gobac, the Director of Television Zagreb from 1978 – 1986, passed away from COVID-19. He was not only a successful journalist, a talented painter, an unstoppable hiker and a big nature lover, Joža Gobac was also my grandfather. He died at the age of 89 after catching the virus that he kept warning us about. Although he was fully vaccinated, he unfortunately couldn't beat the disease which has taken away thousands of our loved ones in the last two years. On October 14, 2021, 19 more people died from COVID in the Republic of Croatia, and like most of those who have died since the beginning of the pandemic, they were marked in the collective memory and the media only with their initials and year of birth. They all deserve to be remembered. This text is my attempt to remember my grandfather, but also the man who left a huge impact on the development of journalism and media in Croatia and touched the lives of many people.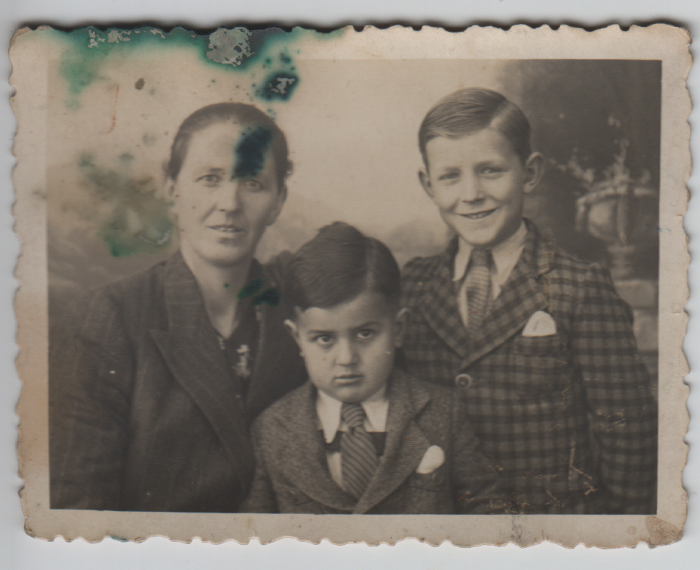 Josip Gobac was born on January 6, 1932. Or maybe on December 24, 1931. He was born in Lički Osik, or maybe in Mušaluk. Like much else in the life of Joža Gobac, the truth depended on how it was written in official documents, and the story that my grandfather would tell us. One thing is for sure, he was born in the early 1930s in Lika, and then he moved with his family to Popovača, where he spent the first seven years of his life. His father was a coachman with the German Getz-Sever family, so the whole Gobac family – mother Marija, father Nikola, sons Joža and Baja – lived in their big house in Popovača. At the end of the thirties, they moved to Kutina to a small house in the current Ljudevita Posavskog Street.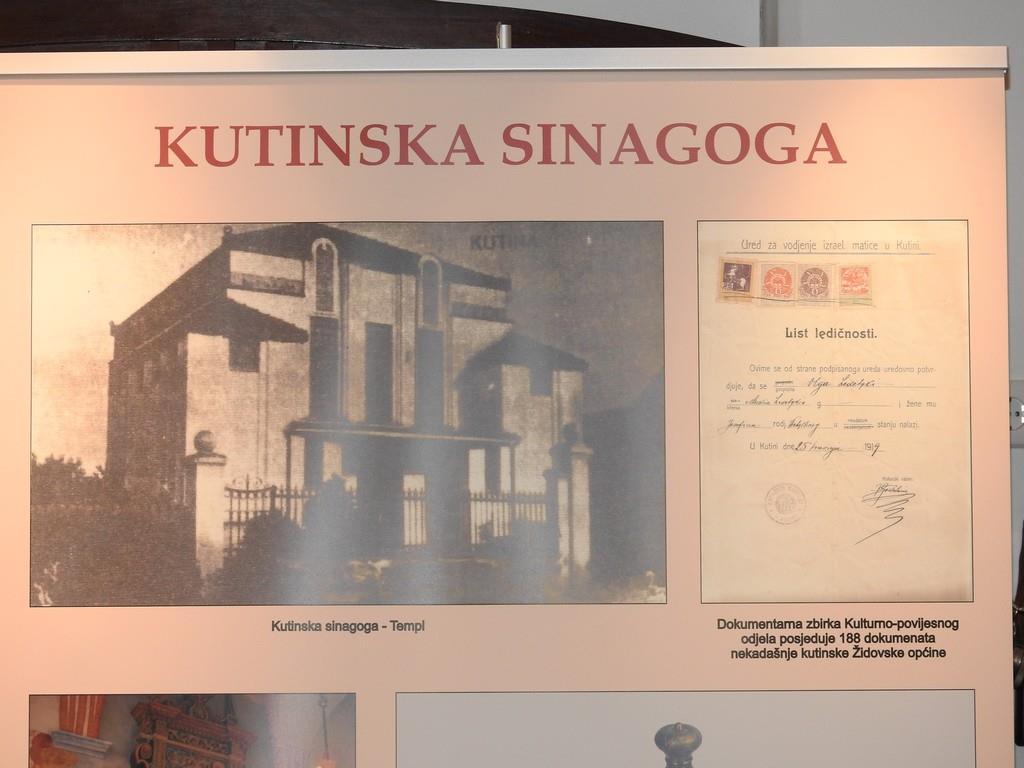 He grew up in poverty, but his childhood was interrupted by the war and the occupation of Kutina by the ustashas and the Germans. He would speak about this period with extreme clarity – as a child, Joža witnessed the worst downfall of the human race and he told the truth about that time until the end, regardless of how it was forgotten or deliberately distorted over time. Grandpa would tell us about Jewish families who were taken to death camps during the night, but also about the experience of living in a multicultural environment that Kutina was before the war. My grandfather carried vivid memories of the Feldbauer, Freidferd, Strauss and other families who represented the small but significant Jewish community of Kutina and the surrounding area. Joža often retold the same stories, but from time to time he would share a new one. Last year I heard about how as a child he helped neighbors with the Sabbath and Passover service – something he never mentioned before. All these short anecdotes have always been very valuable to me, because my grandfather carried the memories and the experience of a world that is now long gone.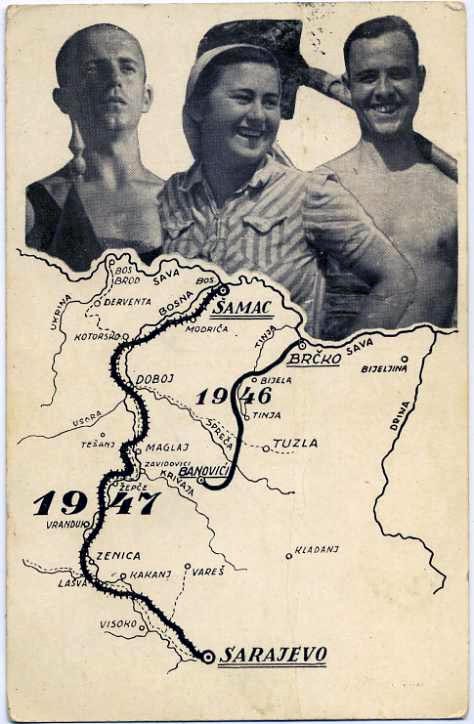 After the war, he was sent to the gymnasium in Krapina, and in 1947 he participated in the youth work action (radna akcija) to build the Šamac – Sarajevo railway. He was always happy to talk about youth work actions, and they were important to him for two reasons: firstly, after a poor childhood and a devastating war, Joža actively participated in the reconstruction and industrialization of a country that was, by his description, "a backwards and illiterate society". That experience stayed with him forever. Secondly, the work actions showed that Joža was more talented, and probably more interested in writing than using a shovel, so he got his first journalistic assignments by writing "propaganda materials" during work actions. In the following years he continued to write for youth newspapers, and from 1954-56. he was the editor of Moslavački list. He spoke about that period in an interview for Moslavački list no. 1453 in June 2007, which was published in memory of him on the website of the City of Kutina.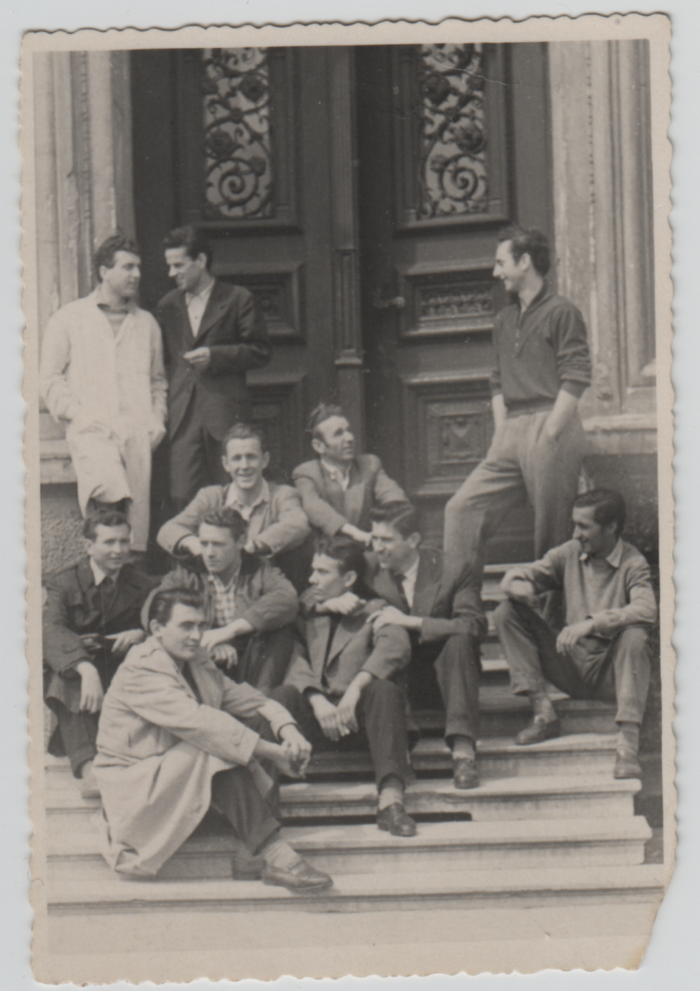 My grandfather continued his education at the School of Applied Arts in Zagreb, and he remained close to his alma mater, on the one hand through close friendships with artists such as Miroslav Šutej, as he would say – "Schulkollege", and on the other hand through extremely pronounced artistic sentiment which he combined with clear journalistic expression. That was the last time he moved, this time to Zagreb, with which he had a complicated but very special relationship.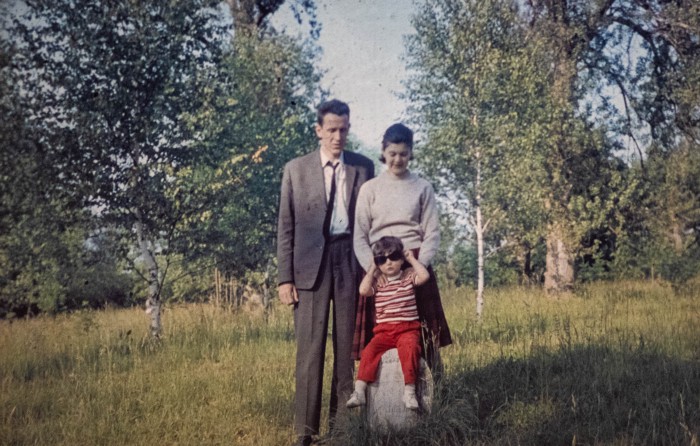 In 1960 he graduated from the Higher Pedagogical School in Zagreb and began his career at Television Zagreb, where he remained until his forced retirement in 1991. At that time Joža met and married Slobodanka Trbojević, a young chemist and later a full professor at the Faculty of Economics in Zagreb. In 1963, Joža became the editor of the School Television, and in 1964 their daughter Ira, my mother, was born.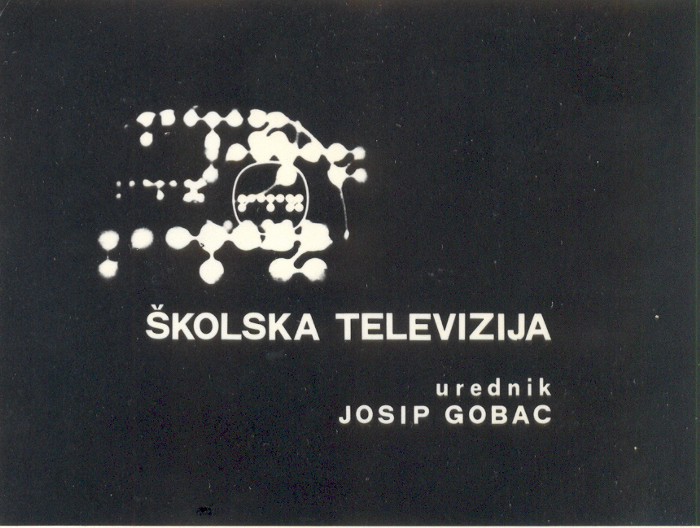 He considered School Television to be his greatest professional accomplishment. He believed in the educational potential of the media, and TVZ developed a school curriculum that became a key element of the education system. He has also collaborated with other European public televisions, and was a member of the Eurovision Group for the Educational Program.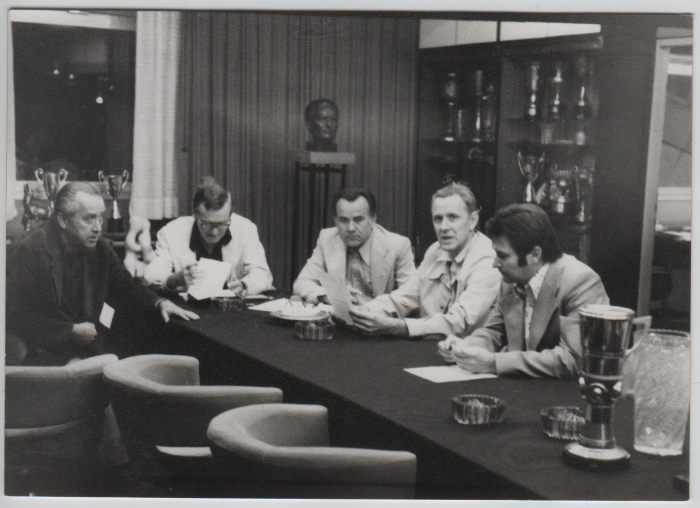 At that time he was also very active in Dinamo FC. He was a big sports fan, and in the late seventies he was on the expert committee which organized the selection of the team that won the Yugoslav Championship in 1980 and 1982.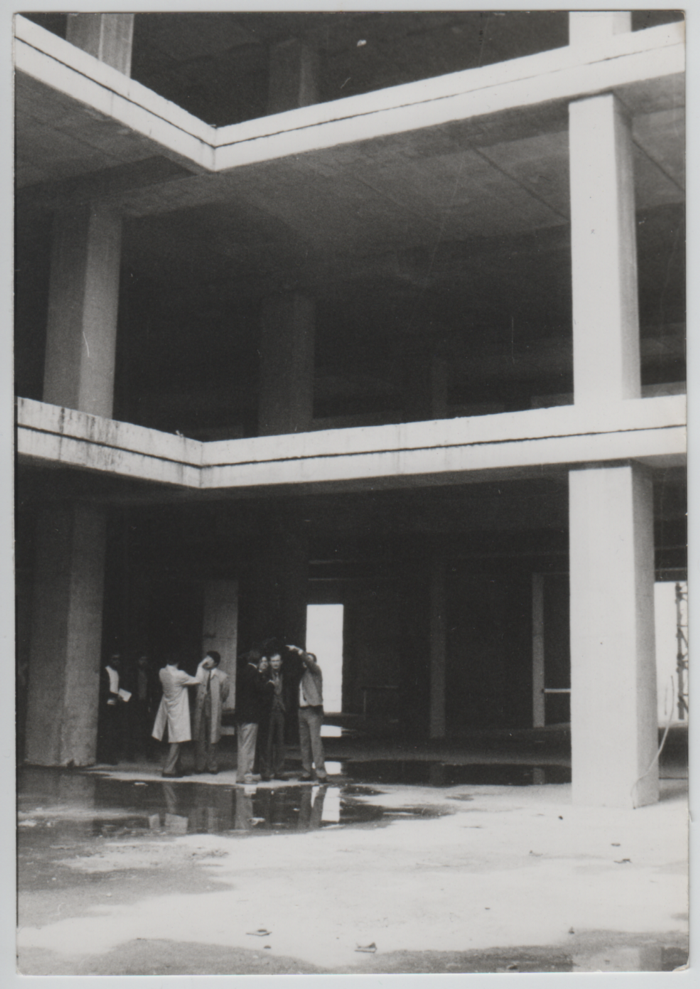 Joža had a very active career on television. In 1976 he graduated in pedagogy from the Faculty of Philosophy in Zagreb, and in 1978 he was promoted to the position of Director of Television Zagreb — a position he says he never wanted, but that he completed the job he was assigned. He managed the construction of the TVZ House complex on Prisavlje, a capital project that he pushed through to the end despite extremely unfavorable conditions in a country that was then increasingly suffering from inflation and general economic and political instability.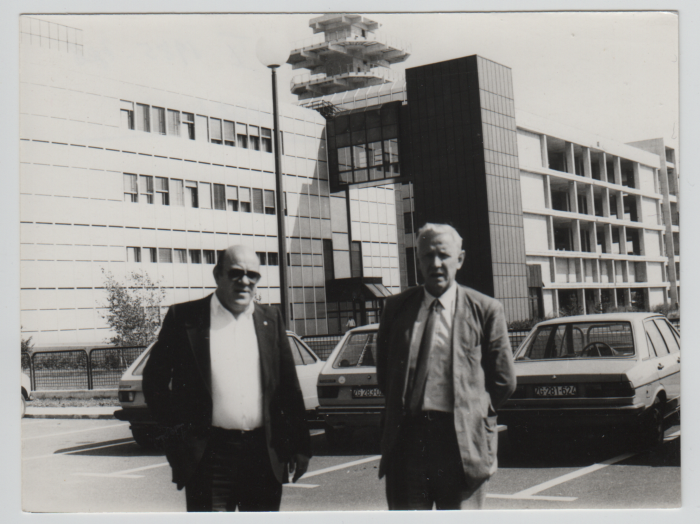 It was during this period that he first traveled to the US, first to New York, the city where I now live and which he described as too dirty and noisy for him (which is still true!), and then to Grass Valley in California. There he experienced something that left a great impression on him – at one point their driver stopped in the middle of the road with a stop sign, despite the fact that the intersection was completely empty. Joža asked: "so why are you stopping?" The driver pointed to the stop sign and said: "these are the rules!". He was extremely impressed by this observance of the law, so he often mentioned this anecdote as proof that America is an organized state. Various other examples and my experiences could never convince him that not everything is that great in that country.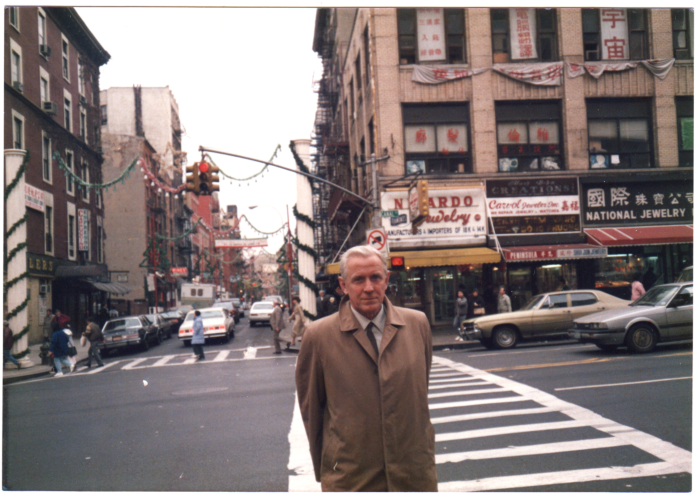 After his dismissal from TVZ Director position in 1986, Joža worked in the documentary program division, and that is when his great love for mountains and mountaineering developed. He became a member of the mountaineering association Industrogradnja and developed a very close relationship with academician and botanist Sergej Forenbacher, a great mountaineer and connoisseur of Velebit. He later made a documentary with Professor Forenbacher, which accompanied prof. Forenbacher's book Velebit and its flora . He also started making hiking trips to Lonjsko polje, Gorski kotar, Žumberak.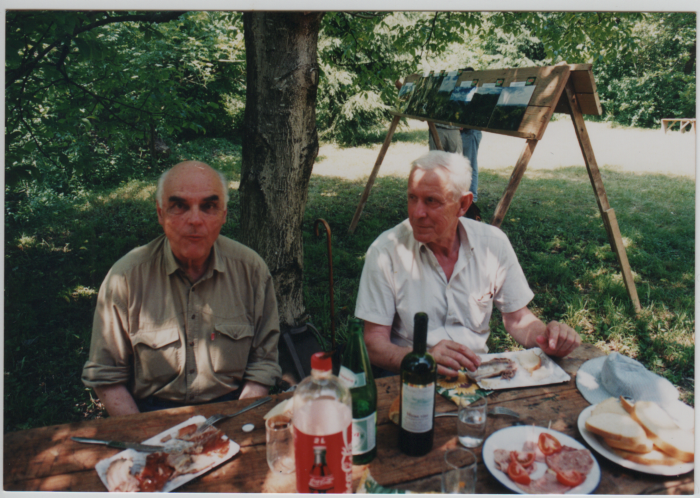 With the disintegration of Yugoslavia, the change of government and the start of the war in Croatia, Joža was forcibly retired in 1991., along with many other "unsuitable" workers and journalists of TVZ, now HRT. Retired too early, Joža dedicated himself to hiking, but also to his family. He first took me to Sljeme in May 1992, before I could walk. We have been hiking together all my life, from that first trip almost 30 years ago, to our last joint hike to Sljeme two and a half months ago.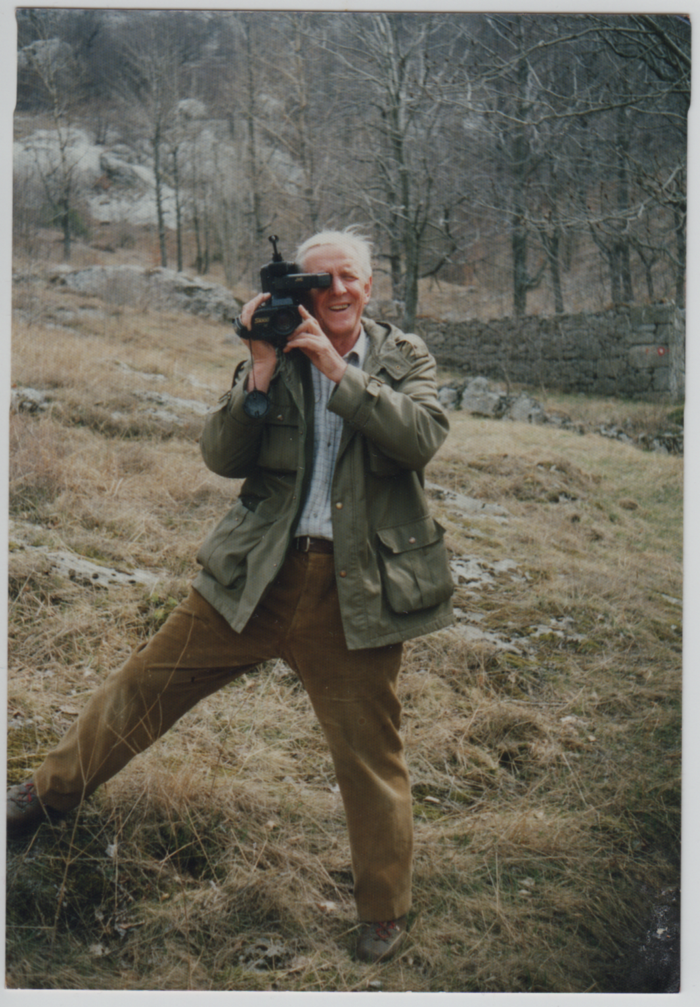 I always remember my grandfather with a video camera or using his computer, editing some new film. At a relatively late age, he learned to use technology that was new and demanding even for much younger folks, and he was constantly following new trends. In the 1990s and early 2000s, HRT often published his documentaries, which he produced as an outside consultant, and he loved to insert a few seconds of me or our family briefly going through the frame. Over time, HRT had less and less interest in the work of its former journalists, so my grandfather devoted himself to film production in his hometown. Every year he made films for the town of Popovača and for local companies and factories. In the later phase of his life, he dedicated himself to the place of his youth, which has always been very important to him. He also had his films broadcast on Youth Television (OTV), later Jabuka TV.
Although he retired more than 30 years ago, when I would walk around town with my grandfather it would be like walking with a movie star. We would get approached constantly, with folks coming to say hello to him, and he often could not even remember who all these people were, because he was not only popular but also very sociable.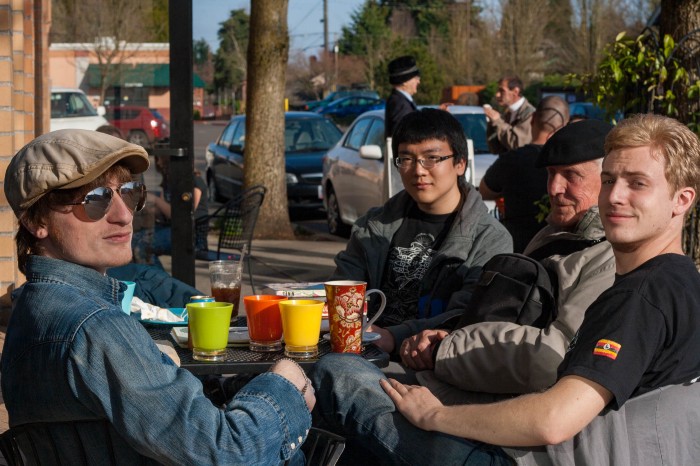 When he visited in 2012 while I was studying in Portland, he often hung out with my friends at the Marino café run by Dario from Banja Luka. As Joža never learned English (he knew enough to use a computer), he communicated with Russian students. Apparently, during the war, Joža learned the basics of Russian from the Cossacks who were stationed in Kutina with the Germans. The Cossacks hung out with the children of Kutina while taking their horses to pasture, and little Joža was taking care of his cow. It took him a bit of time to get comfortable in Russian, but that would be enough to share essential information.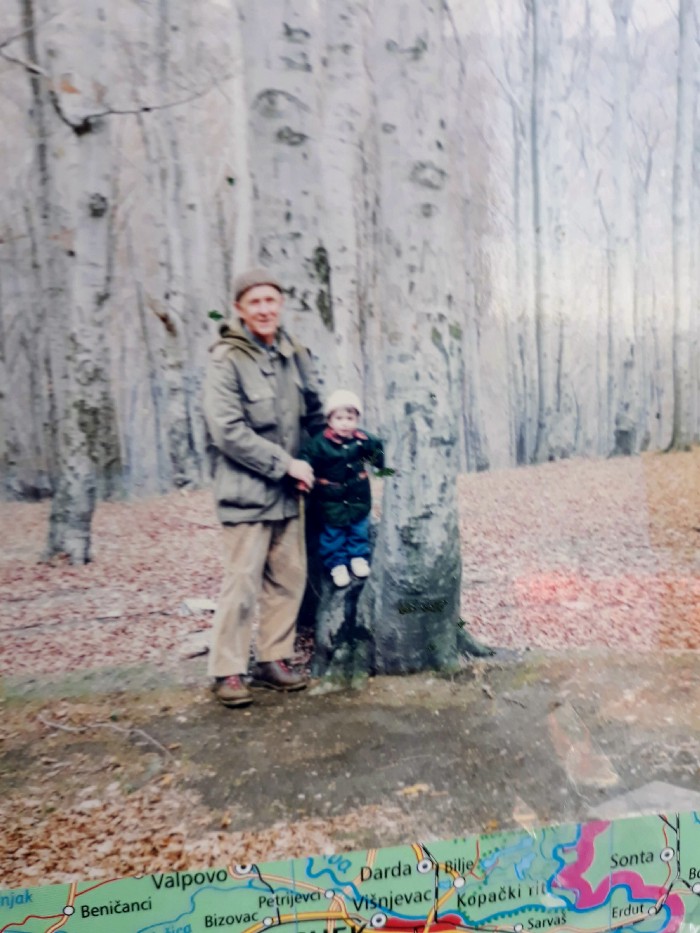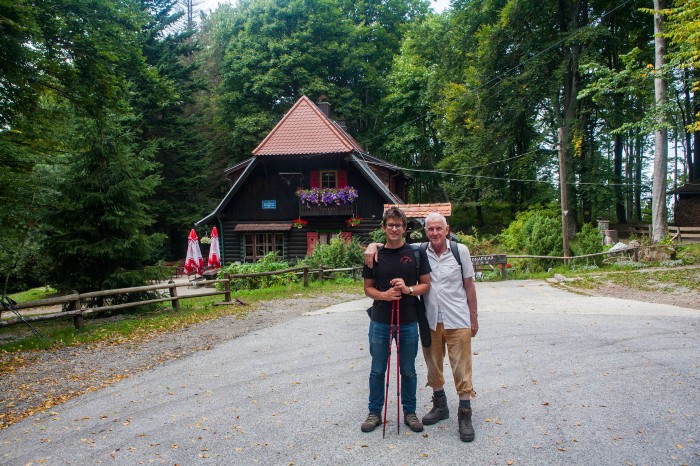 Grandpa combined his love for art, nature and education in a very unique way. Although he sketched and painted only occasionally after he graduated form the School of Applied Arts, he expressed himself artistically in the composition of his shots and in video editing. He was extremely proud of his granddaughter Vera, whom he always claimed to be an exceptional artistic talent, and she found her expression in a very similar way, combining architecture and urbanism in her own work.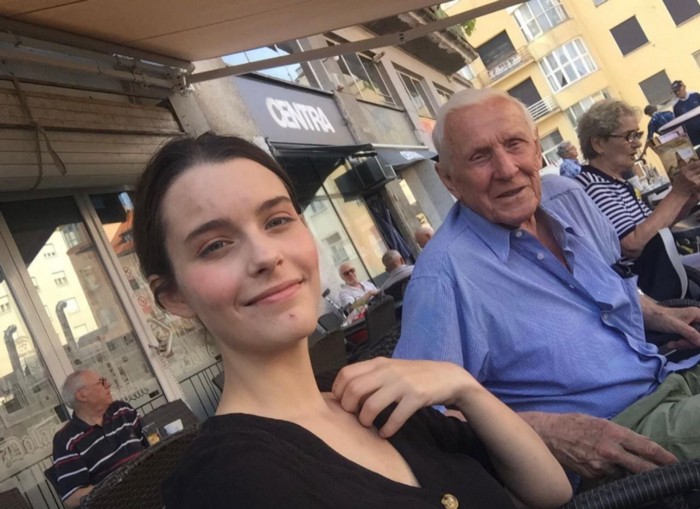 In recent years, we talked over video call more often than in person, even before the pandemic. He always asked when my wife Mandy and I would come to Croatia, and he would ask us to come up with a plan of what we're doing together in advance! From day one he loved Mandy so much and he enjoyed showing her our country. We went together to Voloderske jeseni, to Sljeme, to Krk, to Velebit, to Gorski kotar, to Rab. He was very excited to make a printed guide to Dubrovnik for us, but he did not want to come along, because of the crowds.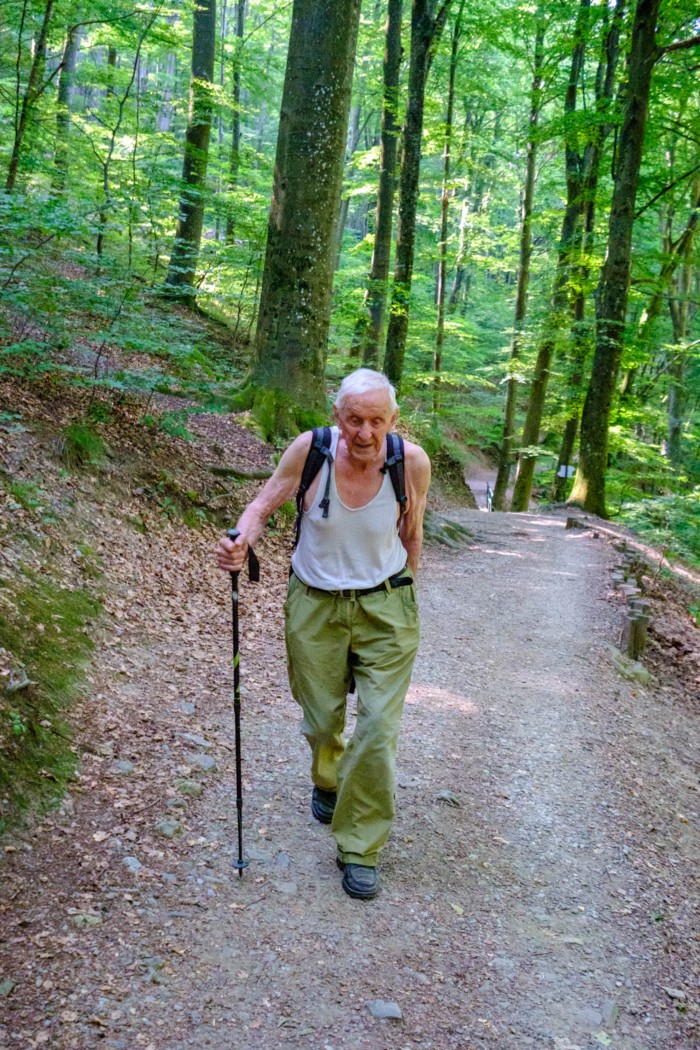 In early 2020, my grandfather was the first person to warn me that something serious was going on. Being quarantined was extremely difficult for him, especially in the first days when he could not go to Sljeme. Despite this, he was cautious from the start and he followed all public health instructions. He was among the first to be vaccinated in March and he was so happy to hear whenever one of us would get vaccinated. He talked about the importance of following instructions until the end, but unfortunately, like many others, he caught the virus which he tried so hard to avoid.
Before he died, I was full of rage, full of rage at those irresponsible, at the masses of people who deny the existence of a pandemic, who do not wear masks and do not want to be vaccinated. I was most angry at the those who lead death cults and share conspiracies and propaganda, who live on Facebook and in the media, and some of them even inhabit presidential palaces and then manipulate the masses of naive people. But after my vaccinated grandfather passed away, that anger turned into grief, grief for him and all the others who left unnecessarily and prematurely.
I don't know how to correct the collective mistakes and individual decisions that led to my grandfather's death. But by sharing his life story, I want to encourage myself to see a valuable life in every death of this mass tragedy. I will carry the memory of his love and care with me forever, as will all of us who knew him. Grandpa lived through hard times and he left us during a very difficult time.
Although I still cannot yet understand that he is no longer with us, I will continue to live in solidarity with others by following his example, believing that in unfair times we must continue with equal care and honesty for all, because that is the only way we can continue.
Rest in peace.
If you knew Josip Gopac and want to share some story about him, or you also lost a person to COVID 19, feel free to contact me at vladimirvince at gmail.com.
I started a YouTube channel with his documentary work and I will be posting new videos as I find them in his sprawling archive. You can check it out here.