A few months ago I got a Compaq iPaq H3650, the same model that I had almost twenty years ago. This device left a strong impression on me, so even though I had (unfortunately) long ago gotten rid of my original one with a broken screen, I wanted to remember what these strange proto-smartphone devices were like. I got an iPaq on eBay for $10 (Pocket PCs are apparently not a hot retrocomputing commodity… Yet?) and it worked without a problem, but its battery was completely useless. Considering that these PDAs used RAM for storage, without a battery I wasn't able to keep anything saved on my iPaq without a constant power source.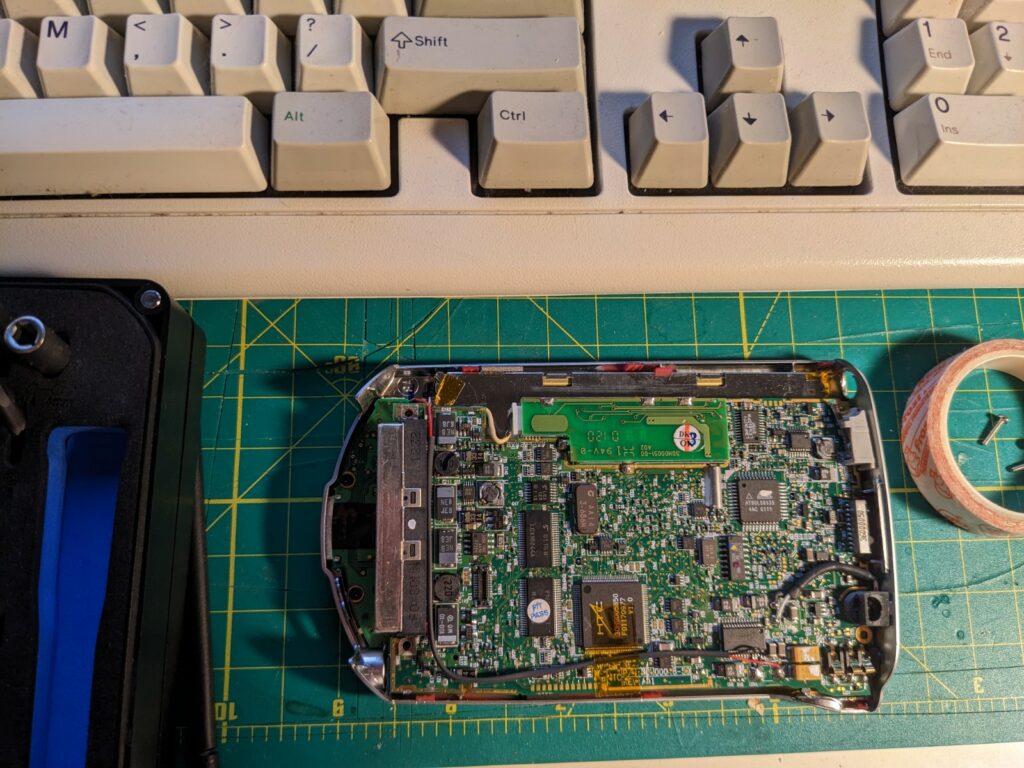 I started by opening up the iPaq. It was relatively easy, but it required a TR6 screwdriver. Once I took out the 4 screws, it was easy enough to remove the case. There are detailed instructions here if you need help — make sure not to lose the battery door cover and the stylus latch. Once I got the the battery, I confirmed it's a Danionics P/N 167648 DLP 305590, 3.7V battery. It was soldered onto a flex ribbon cable with the connector that goes to the PCB. After a quick online search, I confirmed that there were no compatible replacements available anywhere anymore.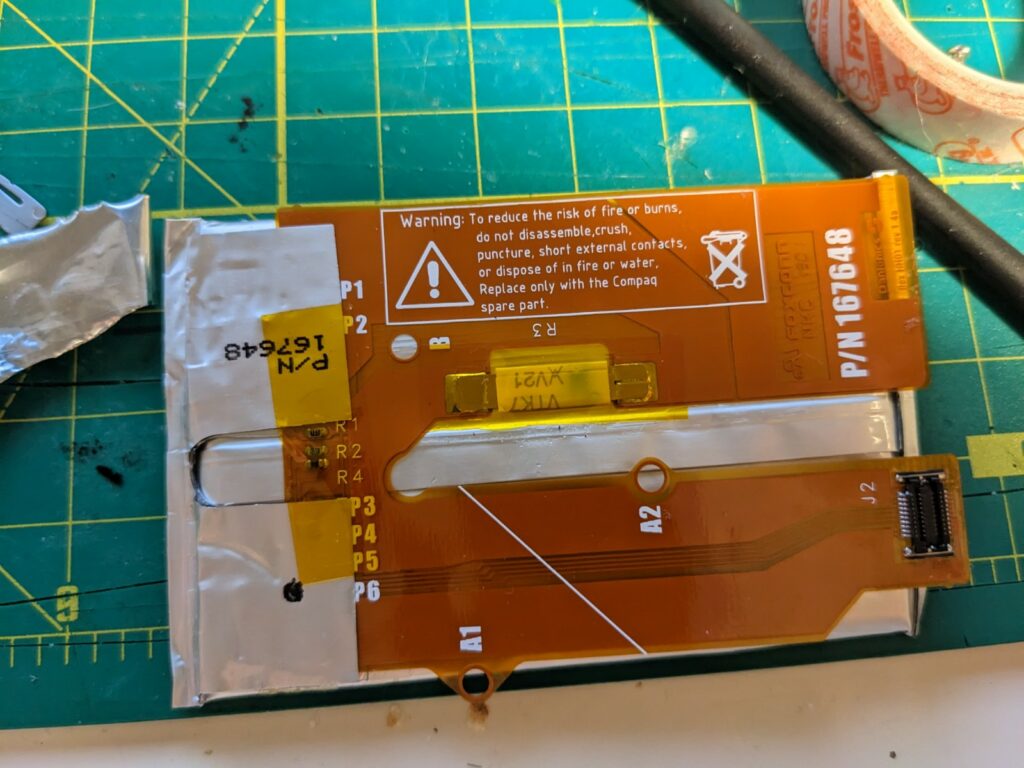 I started by desoldering the ribbon cable from the battery, and started looking for a suitable replacement. My first candidate was a Google Pixel 4A battery I had. I soldered it on and verified that it can hold a charge.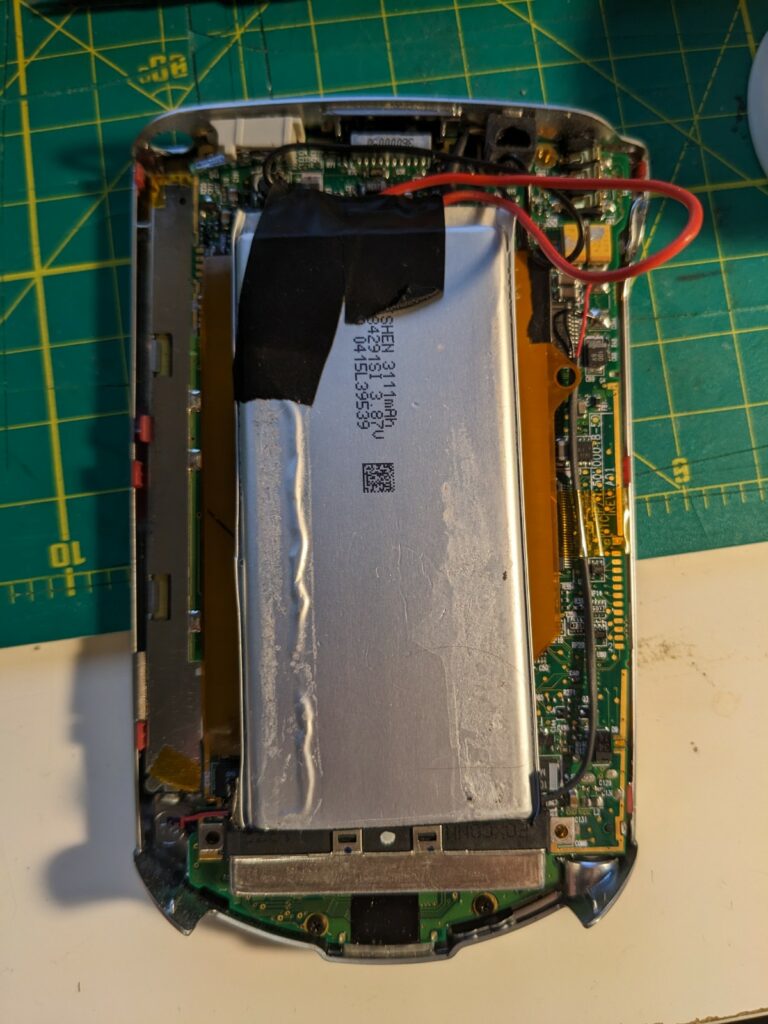 Unfortunately, I soon found out that even though it was the right width and length, it was too high (thick). When I tried to screw the back cover back on, the battery started to press against the PCB, pushing the screen and risking damage. It was a good proof of concept, but not yet ready for use. I started looking for a replacement.
I confirmed that the height (thickness) of the original battery was 4.8mm. I started to search for a replacement online and was surprised how difficult it is to find a battery so thin. I came across HXJNLDC DC 3.7V 1300mAh 503759 which was supposed to be 5mm thick. I figured that the 0.2mm difference might work, so I ordered it. Unfortunately, that wasn't the case. Once I got this battery, I ran into a similar issue with it pressing against the screen — I had to look for yet another replacement. I finally came across KZYTUE 3.7V 1100mAh 454950, a battery with slightly less capacity, but supposedly only 4.5mm of thickness.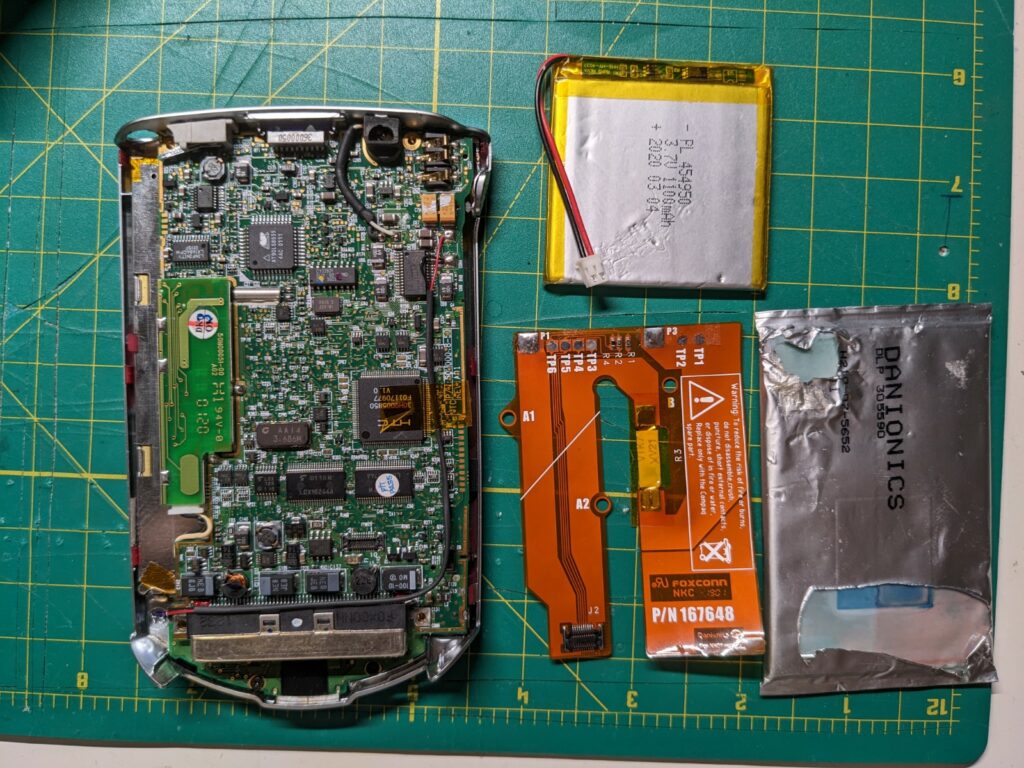 KZYTUE 454950 next to the iPaq and the original P/N 167648 battery
I went ahead and cut off the connector from the battery so I could solder it to the flex connector.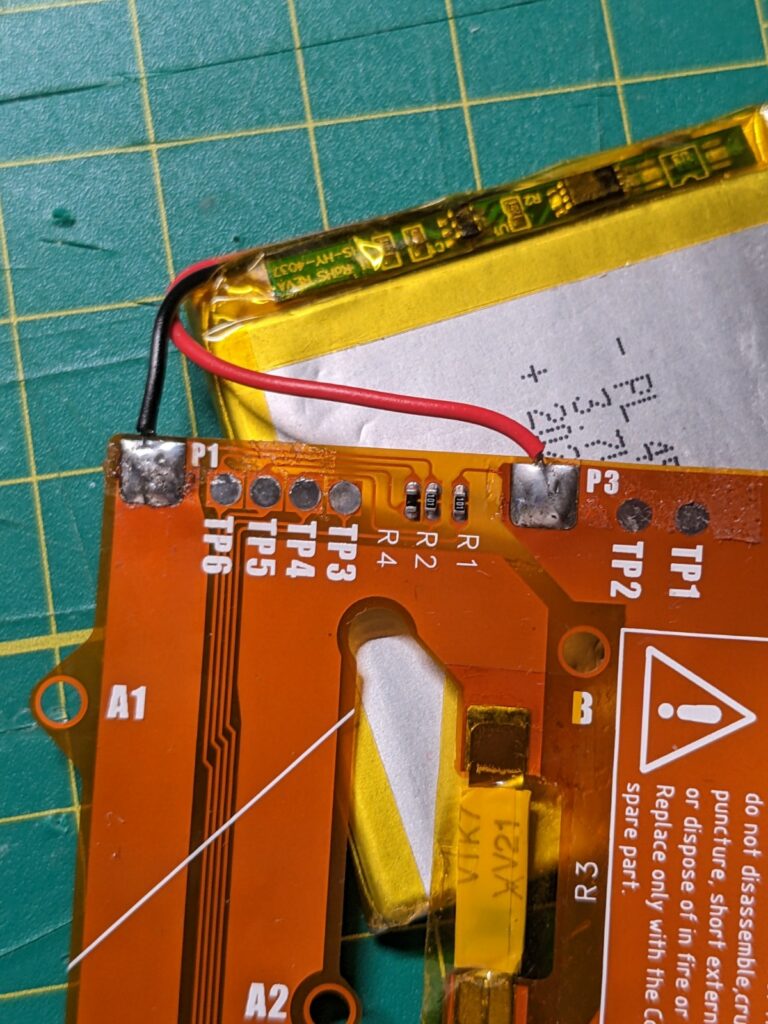 Luckily, this time around the battery fit perfectly and I was able to reinstall the back cover with no issues. After testing the battery for a while it's pretty reliable. So, if you're looking to replace a battery on one of these 3600 series Compaq iPaqs, I recommend KZYTUE 3.7V 1100mAh 454950.